Miami Personal Injury Attorneys
The Killino Firm, P.C. has provided high quality representation to Miami area residents on all types of personal injury and wrongful death matters. Our well regarded team of personal injury and wrongful death lawyers has handled cases arising out of
The Killino Firm's Miami lawyers are dedicated to achieving justice for every one of their clients by holding those responsible for their clients' injuries or family members' deaths accountable through legal action. As personal injury lawyers with many years of experience, we understand that money damages recovered through legal action can never truly compensate our clients for their injuries. Personal injury suits can help clients pay the medical and other bills incurred as a result of their injuries, however, and provide the satisfaction of knowing that the individuals and entities whose negligence or defective products caused their injuries or loved ones' deaths have been found liable for their actions. If you have been injured or one of your family members has died as a result of someone's negligence or a defective product, you can rely on The Killino Firm's personal injury and wrongful death attorneys to do their utmost to bring those responsible for your injuries or loved one's death to justice.
Contact The Killino Firm's Miami Personal Injury Lawyers today at (305) 559-6340 for Expert Assistance with Your Case
ACCIDENT INJURY
The Killino Firm's accident lawyers have experience and expertise with all types of accident cases, including those arising out of the use of dangerous or defective products, unsafe conditions on land or in buildings, or the many accidents that occur as a result of someone's failure to exercise due care for someone's safety. If an accident victim&;rsquo;s injury or death was caused by someone's negligence or a defective product, the victims or their family members may be entitled to compensation through the institution of legal action. The Killino Firm's accident attorneys will do what it takes to obtain the compensation you deserve for your accident injuries or family member's death.
The Killino Firm's wrongful death lawyer in Miami offers significant expertise and experience with all types of wrongful death cases including those caused by a defective product, medical malpractice, or someone else's negligence. If one of your family members has died due to wrongful death please call Killino Firm at 305-559-6340.
CoverLaw provides creative innovative legal solutions to business and individual clients from San Jose to San Diego. Debtor / Creditor Matter Services: Non-Bankruptcy Alternatives Bankruptcy – chapters 7, 11, 13 Settlement negotiations and mediation Assignments for benefit of creditors Taxation Foreclosures Loan modifications and short sales Landlord and tenant Asset protection. For more than a decade, she has directed investors, employment, and family visa related matters.
Coverlaw.com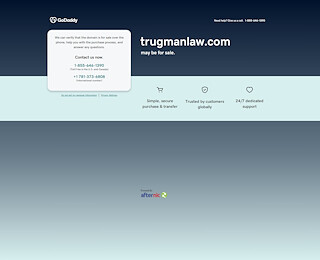 Custody arrangements can prove to be one of the most emotionally difficult and contentious obstacles to achieving a resolution. In a divorce, two separate types of custody must be determine physical custody and legal custody. Child custody cases can carry intense emotions. Let our experienced firm handle the legal issues related to custody cases.
Trugmanlaw.com
Getting paid damages for your personal injury lawsuit can be the first step to getting back on your feet after an accident. It can help you pay overdue bills and purchase necessities, especially if you are unable to work. Don't waste any more time worrying about what to do next. If you feel as though you're the victim of a personal injury, call the personal injury attorneys Orange City today for a consultation.
Biernackilaw.com
LaCroix & Hand, P.C.
725 Rood Ave.
Grand Junction
CO
81501
970-245-4601
lacroixhandpc.com
If you are looking for a domestic violence lawyer Grand Junction, schedule a free consultation with LaCroix & Hand P.C. Our domestic violence lawyers have over 50 years combined experience in helping people with family law and criminal law. Understanding the consequences of a domestic violence charge and what is expected during the process can help prevent defendants from making costly mistakes during their trial period. Consult with the domestic violence lawyers Grand Junction at Lacroix & Hand
LaCroix & Hand, P.C.
5 Important Factors To Consider When Hiring MN Criminal Defense Attorneys If you are a Minnesota resident that has been arrested and is now facing criminal charges, it can be quite a disorienting and scary experience. Whatever criminal charges you might be facing, it is important to hire a competent MN criminal defense attorney. However, it might not be easy to find the right attorney to offer quality legal representation since there are so many lawyers out there.
Are you looking for quickbooks training classes in Austin? EQ QuickBooks has what you need with a one day Master QuickNooks event that is available on a variety of dates and times to meet every schedule. Their pros can help you identify and fix any problems with your system you may be experiencing. For questions, call EQ QuickBooks at 713-203-9565.
Eqquickbooks.com
bulldogbailbondsman.com
Bulldogbailbondsman.com
Looking for a Louisville bankruptcy attorney? OBryan Law Offices can help you start the process of filing for bankruptcy with a free consultation to determine how to best protect your assets. From there, a credit counseling session will show you how to better manage your finances as you learn how to live debt free. Get started now by calling OBryan Law at 502-400-4020 or visit online to learn more.