Miami Personal Injury Attorneys
The Killino Firm, P.C. has provided high quality representation to Miami area residents on all types of personal injury and wrongful death matters. Our well regarded team of personal injury and wrongful death lawyers has handled cases arising out of
The Killino Firm's Miami lawyers are dedicated to achieving justice for every one of their clients by holding those responsible for their clients' injuries or family members' deaths accountable through legal action. As personal injury lawyers with many years of experience, we understand that money damages recovered through legal action can never truly compensate our clients for their injuries. Personal injury suits can help clients pay the medical and other bills incurred as a result of their injuries, however, and provide the satisfaction of knowing that the individuals and entities whose negligence or defective products caused their injuries or loved ones' deaths have been found liable for their actions. If you have been injured or one of your family members has died as a result of someone's negligence or a defective product, you can rely on The Killino Firm's personal injury and wrongful death attorneys to do their utmost to bring those responsible for your injuries or loved one's death to justice.
Contact The Killino Firm's Miami Personal Injury Lawyers today at (305) 559-6340 for Expert Assistance with Your Case
ACCIDENT INJURY
The Killino Firm's accident lawyers have experience and expertise with all types of accident cases, including those arising out of the use of dangerous or defective products, unsafe conditions on land or in buildings, or the many accidents that occur as a result of someone's failure to exercise due care for someone's safety. If an accident victim&;rsquo;s injury or death was caused by someone's negligence or a defective product, the victims or their family members may be entitled to compensation through the institution of legal action. The Killino Firm's accident attorneys will do what it takes to obtain the compensation you deserve for your accident injuries or family member's death.
As more and more trucks share our highways with cars and other motor vehicles there is an increased risk of crashes between trucks and smaller vehicles on the road. If you have been involved in a truck accident and need a lawyer in Miami please call Killino Firm at 305-559-6340. You can schedule a free consultation in the comfort of your own home.
Jackel & Phillips Personal Injury & Malpractice Lawyers
707 Whitlock Ave SW H8
Marietta
GA
30064
(770) 218-8100
mariettalawyers.com
If you've been injured in an auto wreck and need a car accident lawyer in the Marietta area, you should call the offices of Jackel & Phillips at 770-218-8100. Jackel & Phillips is a civil litigation firm which provides personalized, experienced and always professional legal services to each and every client. For a free legal consultation, contact their office today.
Jackel & Phillips Personal Injury & Malpractice Lawyers
The Law Offices of Basil D. Beck III
11 East Airy Street
Norristown
PA
19401
610-239-8870
bbecklaw.com
The Law Office of Basil D Beck III has been rated the leading law office in the state. If you are facing a bench warrant in Montgomery County, PA, Basil D Beck and his professional team will stand by your side every step of the way to ensure legal justice and to immensely assist your case. Call (610)-239-8870 for more information or view bbecklaw.com.
The Law Offices Of Basil D. Beck III
Rispoli Law, PLLC
420 West Roosevelt Street
Phoenix
AZ
85003
(602) 412-5775
rispolilaw.com
Unfortunately, there is a national trend underway to limit the compensation of victims of medical malpractice through caps on awards of "non-economic" damages, a drier term for the immense pain and suffering one often must endure for life due to such malpractice. Worse, the insurance companies that defend medical providers have begun to take a hard line, unyielding approach to settling malpractice claims even in the face of overwhelming evidence of negligence. It is critical, now more than ever, that you find an experienced medical malpractice attorney that can go the distance with your fight.
Rispoli Law, PLLC
The decisions you make following an arrest for DUI can significantly impact the outcome of your case. No decision is more critical than your choice in DUI defense lawyers. The drunk driving defense attorneys at
Takakjian & Sitkoff, LLP
have 3 decades of DUI defense experience in Glendale. As a client of our law firm, your case will be defended by a former award-winning prosecutor with the Los Angeles County District Attorney's Office who has practiced criminal and DUI law for over 30 years.
A Mitsubishi Outlander sport car in Daytona Beach, Florida is a perfect vehicle choice for either a new driver or a family because Mitsubishis are built with care and are proven to be extremely safe and durable. RC Hill Mitsubishi offers some of the best deals for Mitsubishi Outlanders along with financing options; call (866)-375-0636.
R.C. Hill Mitsubishi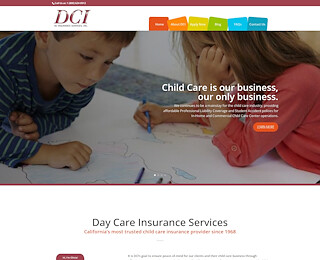 Day Care Insurance Services, Inc.
800-624-0912
dcins.com
As specialists in insurance for home daycare, we are avid educators within the child care industry; conducting informational workshops provider associations and resource and referral agencies about problems and hazards they may face, as well as public policy changes. We firmly believe that by giving back to the community the provider becomes an anchor in the insurance for home daycare industry. Formed in 1968, DC Insurance Services, Inc. has been and continues to be a mainstay for the insurance for home daycare industry, providing affordable Professional Liability Coverage.
Visit the online showroom of Ontario Kia at PerrisValleyKia.com to see what's new and available from one of the most trusted vehicle makes available today. Are you looking for great fuel economy? Kia is renown for offering a great driving experience that's combined with savings at the gas pump. Search online or stop by the showroom to find the vehicle of your dreams.
Perris Valley Kia
tnuahinsurance.com
Tnuahinsurance.com