Miami Personal Injury Attorneys
The Killino Firm, P.C. has provided high quality representation to Miami area residents on all types of personal injury and wrongful death matters. Our well regarded team of personal injury and wrongful death lawyers has handled cases arising out of
The Killino Firm's Miami lawyers are dedicated to achieving justice for every one of their clients by holding those responsible for their clients' injuries or family members' deaths accountable through legal action. As personal injury lawyers with many years of experience, we understand that money damages recovered through legal action can never truly compensate our clients for their injuries. Personal injury suits can help clients pay the medical and other bills incurred as a result of their injuries, however, and provide the satisfaction of knowing that the individuals and entities whose negligence or defective products caused their injuries or loved ones' deaths have been found liable for their actions. If you have been injured or one of your family members has died as a result of someone's negligence or a defective product, you can rely on The Killino Firm's personal injury and wrongful death attorneys to do their utmost to bring those responsible for your injuries or loved one's death to justice.
Contact The Killino Firm's Miami Personal Injury Lawyers today at (305) 559-6340 for Expert Assistance with Your Case
ACCIDENT INJURY
The Killino Firm's accident lawyers have experience and expertise with all types of accident cases, including those arising out of the use of dangerous or defective products, unsafe conditions on land or in buildings, or the many accidents that occur as a result of someone's failure to exercise due care for someone's safety. If an accident victim&;rsquo;s injury or death was caused by someone's negligence or a defective product, the victims or their family members may be entitled to compensation through the institution of legal action. The Killino Firm's accident attorneys will do what it takes to obtain the compensation you deserve for your accident injuries or family member's death.
Call the Killino Firm if you need a personal injury attorney in the Miami area. Their lawyers specialize in all types of personal injury cases including those arising out of injuries or death caused by negligence, medical malpractice, or defective products. For legal advice or to schedule a free case evaluation call 305-559-6340.
There are times when the court will charge you way too heavily for a petty crime. If you are facing criminal charges, let a Orange County criminal defense lawyer help you fight for your rights. Stull & Stull has years of experience with almost all criminal cases. Complete the form on our website so we can get started on your case.
Law Offices Of Stull & Stull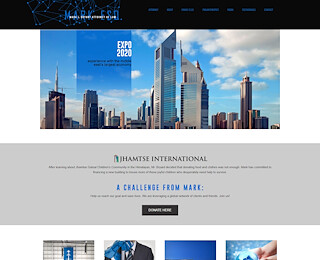 Accidents in the workplace happen all the time. Sadly, some companies are unfair to their employees when it comes to compensation. To ensure that you can acquire the right compensation from your employer, contact a work accident lawyer in Denver. Mark Bryant can help fight for your rights. Call us at 303.740.6966.
Markesq.com
Cleaning up your criminal record
in Orange County California is possible with the help of a qualified lawyer from an expungement law firm. Find experienced and skilled expungement lawyers at the Law Offices of Stull & Stull. They are familiar with the judges and prosecutors, as well as the California court system.
Kevin J Roach is the shoplifting and petty theft defense lawyer in St. Louis who can help you navigate the uncharted waters of being arrested for any theft-related charge. If you've been arrested, don't hesitate to contact the law offices of Kevin J Roach. They understand that every case has a unique set of facts which need to be thoroughly analyzed to properly defend your case. Call 636-519-0085 for a free consultation now.
Law Offices Of Kevin J Roach, LLC
An integral part of a "Slip and Fall" accident is the Floor. As the complete floor expert, Interior Specifications is fully aware of the appropriateness of each floor surface for ambulation. Extensive research and evaluation of floor surface materials has been underway at Interior Specifications since the enactment of Public Law 101. Contact Kennety D Newson from Interior Specifications if you require a slip and fall expert. Call 818-991-4300.
4 Floors
With close to 20 years in the industry, no one can provide you with more qualified tax resolution in Michigan than Levy & Associates. Call 888-411-LEVY for a free consultation with a tax expert who can help you get your IRS matters settled once and for all. Don't spend another night worrying about your taxes. Get real help today.
Levy And Associates
If you are being threatened with wage garnishment, Maryland may be a hard place to live. When the taxman or someone else takes money out of your paycheck, it can make it quite difficult to pay your bills and buy groceries. Give us a call. We may be able to help you avoid or stop garnishment.
Holmquist & Dickerson