Miami Personal Injury Attorneys
The Killino Firm, P.C. has provided high quality representation to Miami area residents on all types of personal injury and wrongful death matters. Our well regarded team of personal injury and wrongful death lawyers has handled cases arising out of
The Killino Firm's Miami lawyers are dedicated to achieving justice for every one of their clients by holding those responsible for their clients' injuries or family members' deaths accountable through legal action. As personal injury lawyers with many years of experience, we understand that money damages recovered through legal action can never truly compensate our clients for their injuries. Personal injury suits can help clients pay the medical and other bills incurred as a result of their injuries, however, and provide the satisfaction of knowing that the individuals and entities whose negligence or defective products caused their injuries or loved ones' deaths have been found liable for their actions. If you have been injured or one of your family members has died as a result of someone's negligence or a defective product, you can rely on The Killino Firm's personal injury and wrongful death attorneys to do their utmost to bring those responsible for your injuries or loved one's death to justice.
Contact The Killino Firm's Miami Personal Injury Lawyers today at (305) 559-6340 for Expert Assistance with Your Case
ACCIDENT INJURY
The Killino Firm's accident lawyers have experience and expertise with all types of accident cases, including those arising out of the use of dangerous or defective products, unsafe conditions on land or in buildings, or the many accidents that occur as a result of someone's failure to exercise due care for someone's safety. If an accident victim&;rsquo;s injury or death was caused by someone's negligence or a defective product, the victims or their family members may be entitled to compensation through the institution of legal action. The Killino Firm's accident attorneys will do what it takes to obtain the compensation you deserve for your accident injuries or family member's death.
Killino Firm's auto accident lawyer in Miami has provided high quality representation to Miami area residents on all types of personal injury and wrongful death matters. The Killino Firm's lawyers are dedicated to achieving justice for every one of their clients. Speak to an attorney now. Call 305-559-6340.
Laval and Montreal lawyer Having over 17 years of experience in civil and commercial law, we offer quality professional legal services respecting your situation and needs without the high costs. The territory we cover includes Montreal, Laval and the Lower Laurentians. We may offer, under some conditions and approval, adapted payment modalities. Our services cover the following legal fields: Civil Law, Commercial Law, Corporate Law, Employment Law, Litigation, Real Estate and Legal capsules on different legal topic of interest to you right.
Marc Elhage, Avocat
Thousands of cases concerning Texas medical malpractice are filed yearly, and in 2012 alone, payouts reached over 3 billion dollars. If you think you have a Texas medical malpractice case in your hands, contact Marc Stewart Law PLLC. Our medical malpractice attorney can help you get the right compensation for what you suffered through. Leave a message on our website or call 501-436-8133.
Rachel Stubbs & Associates
Rachel Stubbs & Associates
Have you been charged with DWI in St. Louis? Rely on an expert DWI attorney in St. Louis - trust in The Law Offices of Kevin J. Roach, LLC. Our experienced legal team has been helping St. Louis area residents with DWI defense for years. We've helped thousands of residents get their life back and decrease the severity of their charges. We know drunk driving defense law in Missouri and can help you too. Reach out to our team today for a free initial consultation.
Law Offices Of Kevin J Roach, LLC
You need to be sure that for the photo, the most experienced Passport Photos San Diego service provider is hired. The photo matters too because whether it is the visa application or any other legal matter, the authorities will check if the photo comply with the regulations. Otherwise, your application or documentation procedure can be rejected on even a minor issue in the photo.
A1 Livescan And Notary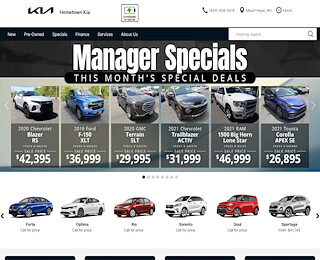 There are many Beckley auto dealers but not all will be able to offer the best vehicles at competitive prices. For superior selection and deals you can't refuse, go to
Hometown Kia
today. Go to our website for more details. We also have listings on our new and pre-owned vehicles as well as special deals online.
You're going to love shopping at the Perris Dodge dealership that carries the new 2017 Dodge Challenger SXT Coupe in hot and trendy new colors that will turn heads on the road. Check out dealer discounts and rebate that will make you want to drive one home today- get your best e-price on the website or call the Perris Valley Auto Center sales team at 877-714-4436.
Perris Valley Chrysler Dodge Jeep Ram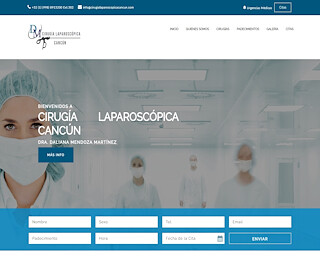 Cirugia laparoscopica cancun,laparoscopia avanzada cancun,cirugia vesicula biliar cancun,cirugia apendice cancun,cirugia hernias cancun,cirugia colon cancun,cirugia abdominal,cirugia hemorroides cancun,cirugia gastrointestinal cancun,cirugia apendicitis cancun,cirugia general avanzada cancun,cirugia gastroesofagico cancun,cirugia hernias abdominales cancun,cirujanos en cancun,dra daliana mendoza martinez,urgencias medicas cancun,cirugia general avanzada cancun,doctores cirujanos cancun,cirugia minina invasion cancun,cirugia minima invasiva cancun.
Cirugialaparoscopicacancun.com