Miami Personal Injury Attorneys
The Killino Firm, P.C. has provided high quality representation to Miami area residents on all types of personal injury and wrongful death matters. Our well regarded team of personal injury and wrongful death lawyers has handled cases arising out of
The Killino Firm's Miami lawyers are dedicated to achieving justice for every one of their clients by holding those responsible for their clients' injuries or family members' deaths accountable through legal action. As personal injury lawyers with many years of experience, we understand that money damages recovered through legal action can never truly compensate our clients for their injuries. Personal injury suits can help clients pay the medical and other bills incurred as a result of their injuries, however, and provide the satisfaction of knowing that the individuals and entities whose negligence or defective products caused their injuries or loved ones' deaths have been found liable for their actions. If you have been injured or one of your family members has died as a result of someone's negligence or a defective product, you can rely on The Killino Firm's personal injury and wrongful death attorneys to do their utmost to bring those responsible for your injuries or loved one's death to justice.
Contact The Killino Firm's Miami Personal Injury Lawyers today at (305) 559-6340 for Expert Assistance with Your Case
ACCIDENT INJURY
The Killino Firm's accident lawyers have experience and expertise with all types of accident cases, including those arising out of the use of dangerous or defective products, unsafe conditions on land or in buildings, or the many accidents that occur as a result of someone's failure to exercise due care for someone's safety. If an accident victim&;rsquo;s injury or death was caused by someone's negligence or a defective product, the victims or their family members may be entitled to compensation through the institution of legal action. The Killino Firm's accident attorneys will do what it takes to obtain the compensation you deserve for your accident injuries or family member's death.
Killino Firm's auto accident lawyer in Miami has provided high quality representation to Miami area residents on all types of personal injury and wrongful death matters. The Killino Firm's lawyers are dedicated to achieving justice for every one of their clients. Speak to an attorney now. Call 305-559-6340.
Laval and Montreal lawyer Having over 17 years of experience in civil and commercial law, we offer quality professional legal services respecting your situation and needs without the high costs. The territory we cover includes Montreal, Laval and the Lower Laurentians. We may offer, under some conditions and approval, adapted payment modalities. Our services cover the following legal fields: Civil Law, Commercial Law, Corporate Law, Employment Law, Litigation, Real Estate and Legal capsules on different legal topic of interest to you right.
Marc Elhage, Avocat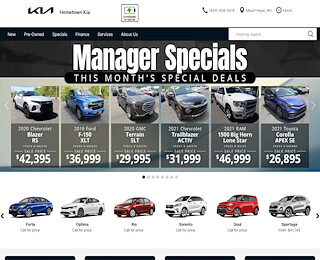 There are many Beckley auto dealers but not all will be able to offer the best vehicles at competitive prices. For superior selection and deals you can't refuse, go to
Hometown Kia
today. Go to our website for more details. We also have listings on our new and pre-owned vehicles as well as special deals online.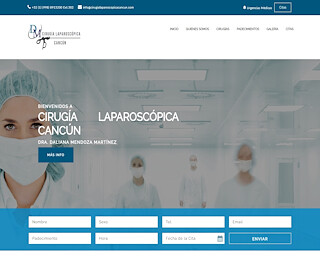 Cirugia laparoscopica cancun,laparoscopia avanzada cancun,cirugia vesicula biliar cancun,cirugia apendice cancun,cirugia hernias cancun,cirugia colon cancun,cirugia abdominal,cirugia hemorroides cancun,cirugia gastrointestinal cancun,cirugia apendicitis cancun,cirugia general avanzada cancun,cirugia gastroesofagico cancun,cirugia hernias abdominales cancun,cirujanos en cancun,dra daliana mendoza martinez,urgencias medicas cancun,cirugia general avanzada cancun,doctores cirujanos cancun,cirugia minina invasion cancun,cirugia minima invasiva cancun.
Cirugialaparoscopicacancun.com
If you've been the victim of discrimination at your place of employment, you may want to speak with a discrimination lawyer from Rice Law Office in Laconia, NH. You cannot be terminated in violation of the law on the basis of a protected class, like age, race, religion, gender, pregnancy, disability, veteran status, sexual orientation or marital status. For a free consultation with an attorney, please call Rice Law Office at 603-528-5299.
At Manassa, Stassen & Vaclavek, P.C. , your best interest is our primary concern. We are dedicated to helping individuals and families in Illinois through the challenging times of divorce with integrity, professionalism and care. Our experienced Barrington family law attorneys can help you. Whether you choose traditional divorce litigation or alternative dispute resolution, we can help you with child custody, child support, visitation, property division, high net worth divorce, maintenance and post-decree matters.
Manassalaw.com
Legal Blog Legal News Articles (Local and State Law) Video Blog (Free Legal Advice). The information on this website is for general information purposes only. com/?p=326 2011-12-06T19:46:13Z 2011-12-06T19:24:13Z Reprinted with permission.
Gbalegal.com